Gamified

 

& 

Customized
Finance for Non-Finance 
Managers Training
We help non-finance managers at enterprise companies learn critical financial skills and business acumen through our cohort based virtual training. 
Get in touch
Why Gamification Matters
Finance can be intimidating, especially if you don't have a background in it. We've taken a creative approach to make finance engaging, accessible, and even fun for non-finance managers.
We've combined the best of gaming and finance to create an interactive learning experience that demystifies financial concepts.
Customized vs. Traditional Training

Learning finance without context is like taking a horse to water but not letting it drink. 
When your staff learn finance and see how it applies in their environment it immediately becomes practical and relevant leading to real change. 
Non-Finance Managers Need Help
Non-finance managers often feel frustrated and overwhelmed. In many instances they're completely untrained for the financial responsibility that their job entails and that their lack of core financial knowledge is holding them back.
➡️  They struggle to understand P&L's and business numbers
➡️ They have a hard time making sound financial decisions
➡️ They lack the confidence to have financial conversations & feel threatened by financial jargon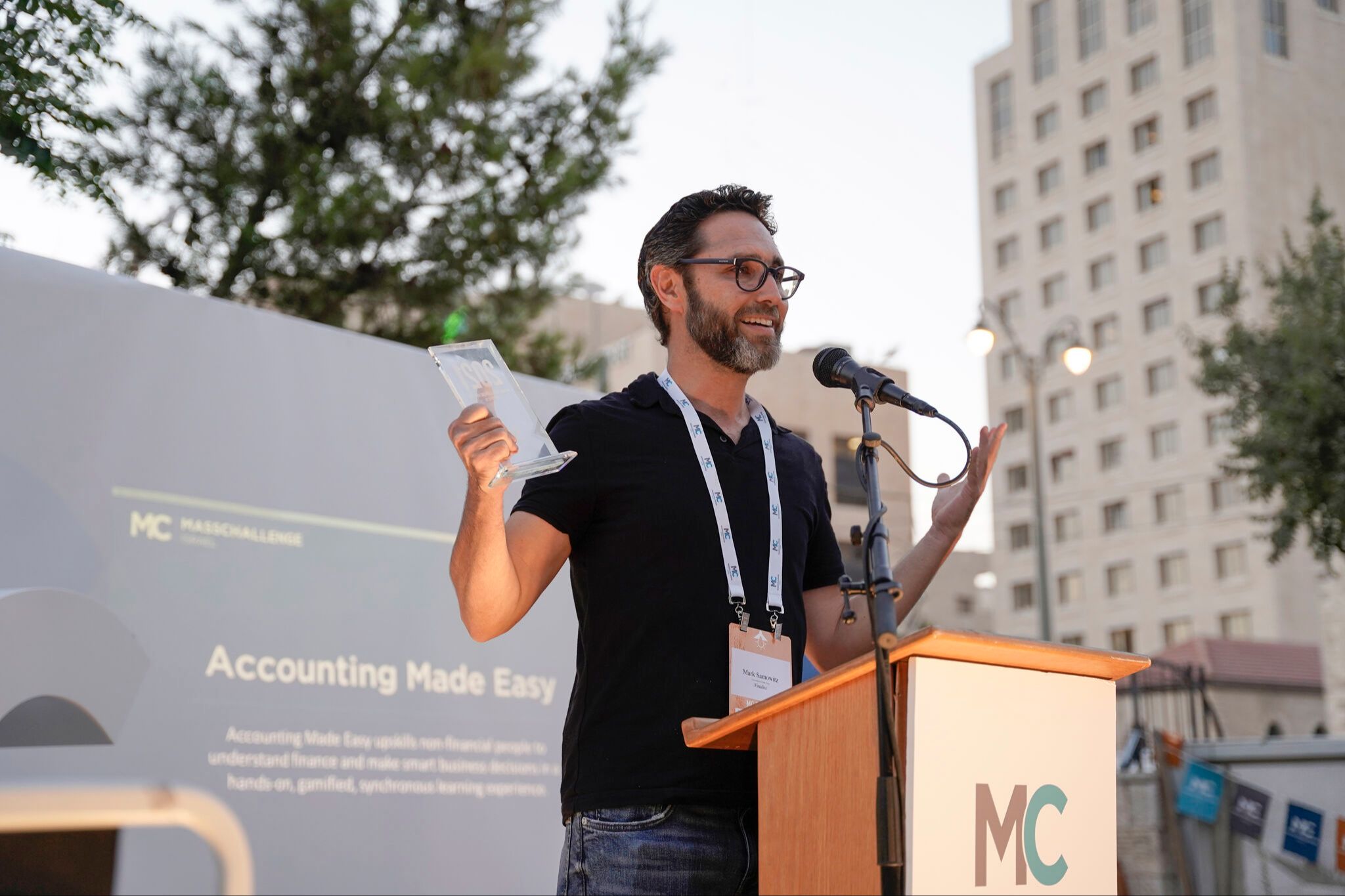 Mark Samowitz is the CEO of the global financial training company, Accounting Made Easy. He is a chartered accountant, entrepreneur and singer.
He combines his talents to create a course that will keep your teams engaged and make finance understandable.
His award-winning visual approach to finance allows non-finance managers to see how finance works and removes the mystery - quickly!
Mark and his team of global finance trainers believe: If finance scares you, you were taught badly. Start again, now!
Most finance training doesn't work because:
❌  It's lecture-based and jam packed with jargon.
❌  It's focused on rote-learning, so students never learn the why.
❌  It's overwhelming, with too many irrelevant concepts.
❌  It's delivered by finance heads who can't relate to people who have a fear of finance.
Our finance training works because:
✅ It's delivered by an accountant with a personality
✅ It's interactive
✅ It's gamified
✅ It's experiential
✅ It's practical
✅ It's fun
Metrics that Matter
Our clients used 'Metrics that Matter' to independently measure our course against the top 1,000 finance for non-finance managers courses delivered by global business school and training and companies and our training significantly outperformed the benchmark:
✅ 95% for Job Impact
✅ 100% for Our Trainers
✅ 96% for Learning Effectiveness
In addition, based on the 33,257 non-finance managers we have trained, the average score obtained on a simple finance pre-assessment was 36%, while the post assessment score was 90%. Numbers don't lie. A huge increase in financial knowledge can be achieved in a relatively short amount of time.
How does your training work?
How do I know this course will work?
How does customization work?